Calendars 2011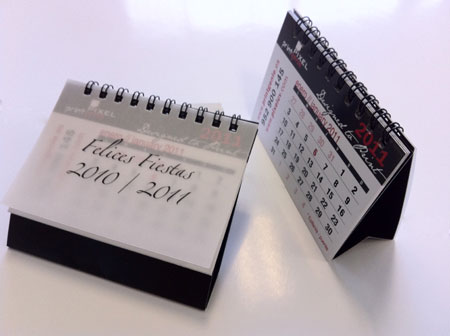 Printed calendars are just one of those traditional products that have always been extremely effective as they tend to be used on a daily basis and tend be placed in visually accessible places.
Types and sizes of printed calendars vary as much as your imagination, whether you wish for a calendar small enough to fit in a pocket or purse or slightly larger calendars in a triangular form that sit easily on a desktop to the traditional calendar hanging from a wall.
Digital Printing means you can make a minimal order cost efectively and order more as required.