full range of numbered and perforated entrance and raffle tickets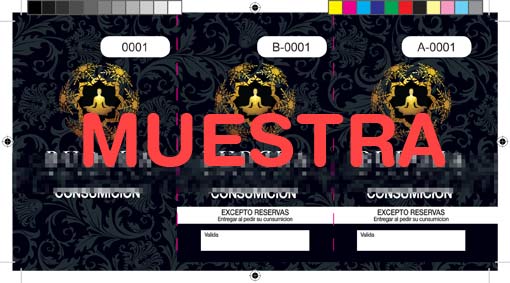 There are many occasions when organizing special events it is important to have numbered tickets, whether they be entrance or lottery or prize tickets. At Marbella Printers we can produce these tickets in books complete with perforation and or numbered as required. We can print as little or as many as you need. A perfect example was for a recent client who required 500 tickets in books of 50(i.e. 10 books) numbered from 001 through to 500 with a double perforation the number for each ticket was in three places, and this order was produced in one working day!
As all work is done in-house we can produce these tickets in record time.